Introducing Team Slice Slice Baby!
Posted: May 24, 2019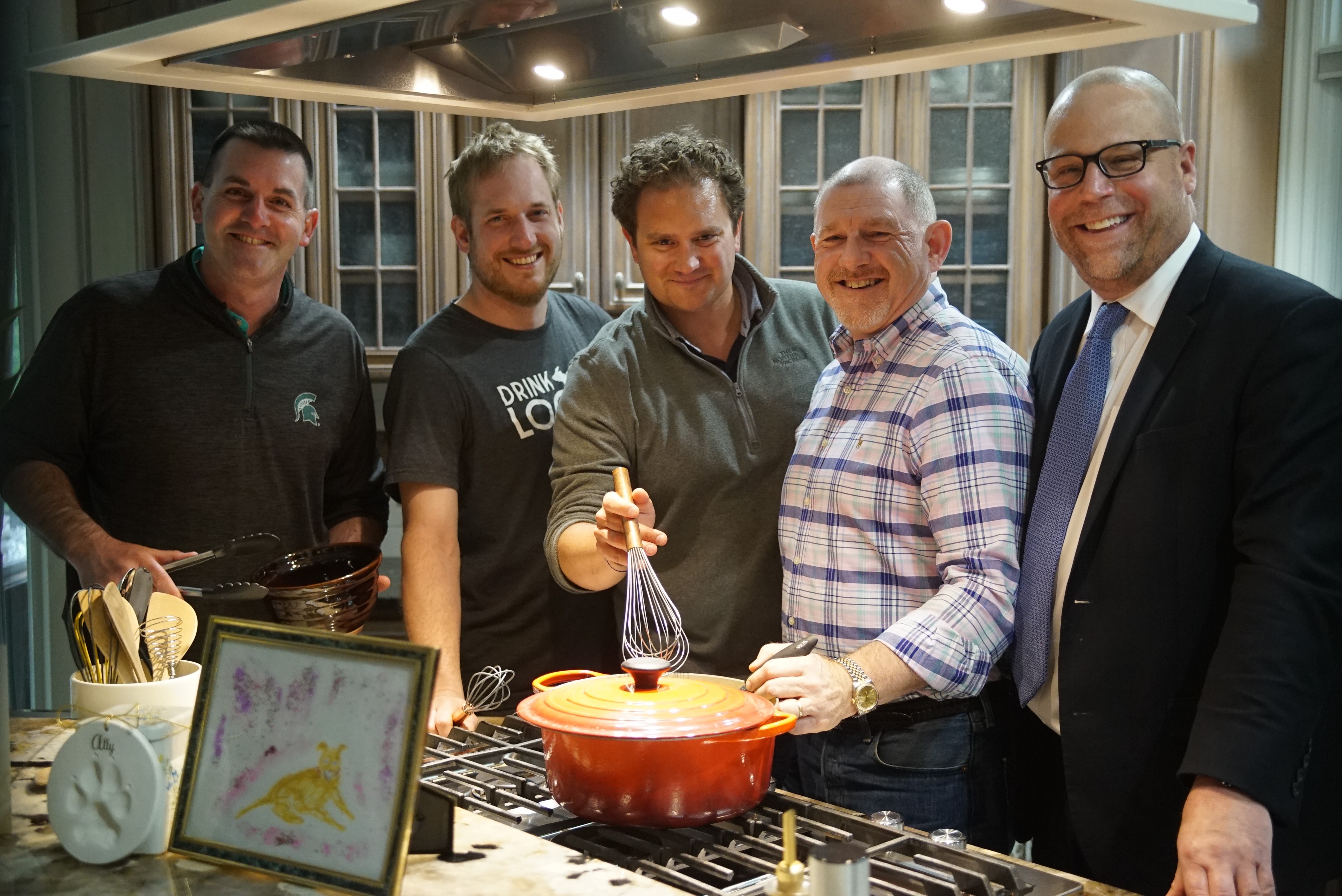 We here at 100 Cooks Who Care value and encourage innovation!  How about this for innovation?
2017 chef Rick DeKam (Midwest Realty Group) is coming back for 2019 and he's bringing friends!
Chef DeKam has assembled an entire team of chefs featuring (left to right in the photo):
   - Eric Dougal,  HUB International Insurance
   - Dr. Stephen Morrow,  Bronson Hospt.
   - John King,  Formerly Kellogg
   - Rick DeKam,  Midwest Realty Group
   - Jeff Swenarton,  Kreis Enderle Hudgins & Borsos
Rick is putting a great deal of thought and effort into the planning of Team Slice Slice Baby.  Just take a look at SOME of the work he and his team are doing:
The group decided to hold an internal cook-off this year in order to: 
   (a) build team comradery; 
   (b) select the best dish to develop; 
   (c) pull in an inner circle of $$ support; and 
   (d) publicly kick-off our fund raising efforts with video from 
          this event pull our supporters into these decisions.  
Thank you Team Slice Slice Baby!  Please feel free to reach out to this team for tips and tricks! 
You can find and TIP Team Slice Slice Baby right here: https://kalamazoo.100menwhocook.com/team-slice-slice-baby